Commitment and action: accelerating the green transition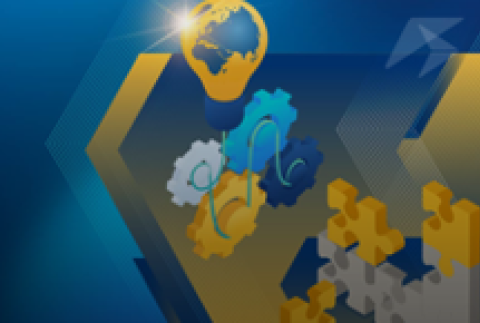 An AIFED 2022 session on the green transition has heard governments and the private sector are moving from talk to action and Indonesia is positioned to benefit.
Indonesia's ambitions for a green economy and renewable energy transition were always going to be central to the 2022 Annual International Forum on Economic Development and Public Policy (AIFED).
In his keynote speech at the 11th AIFED, vice finance minister Suahasil Nazara told the audience gathered in Bali that Indonesia can be an exemplar for a just and affordable energy transition.
"We are going to get to net zero emissions, we are going to transition to green. [The green transition] is a source of new economic growth for Indonesia," Professor Nazara said.
"In our energy transition mechanism we combine reducing carbon – that includes early retirement of coal-fired power plants – and building new renewables."
While the topics of climate and renewables arose throughout the two-day forum, they were the particular focus of a session on day two themed 'green economic policy: moving forward'.
Among the speakers was McKinsey partner Thomas Hansmann who highlighted that public and private sector institutions had increased their green commitments, adoption and appetite.
"We see governments and private institutions moving into the energy transition, moving into decarbonisation and taking actual steps," Mr Hansmann said.
"Even though there are many opportunities from the energy transition, private institutions need more support if we want to accelerate decarbonisation and accelerate the energy transitions."
More than 130 countries have committed to net zero or carbon neutrality by 2060. Many of the largest enterprises across a range of sectors – including airlines, vehicle manufacturers and producers of steel, oil, gas and chemicals – have also made decarbonisation commitments.
Mr Hansmann said opportunities from the energy transition in Indonesia could create new revenue pools of USD 100–125 billion per year by 2030.
These are likely to be centred on hydrogen power; transportation; green-powered industrial clusters; waste management; and land use, land use change and forestry.
"Renewable energy is important for Indonesia because it is expected to grow exponentially over the coming years," he said.
"In 2020 renewable energy only comprised 13% of energy generated in Indonesia – this mostly from hydro and geothermal.
"By 2025 the commitment is to bring it to 23%," he said, "34% by 2030 and then more than 60% by 2060. And importantly most of this new renewable energy is going to come from solar energy."
Nickel-down economics
Another key opportunity will come with the increasing demand for nickel, which is a critical ingredient for increasing the energy density of batteries.
With nearly a quarter of the world's nickel reserves, Indonesia can become a major provider and set up domestic downstream industries.
Indonesia is also positioned to lead the way in nature-based carbon solutions which involves improving ecosystem conservation, restoration and management to remove more carbon from the atmosphere.
"Indonesia has large rainforests and because of this we have the second-largest potential globally for nature-based carbon solutions, just behind Brazil. We have about 15% of the world's potential," Mr Hansmann continued.
"As the price of carbon offset is expected to continue growing, this is going to contribute a lot of new business opportunities for Indonesia as well."
Government support needed
The opportunities available to the private sector through the energy transition can be accelerated with government support.
Governments can adjust green demand incentives to price the cost of carbon into the market, but Mr Hansmann argued that global carbon taxes are still too low.
"In most places the carbon tax is below USD 40 per tonne of CO2. To stay on a two-degree pathway the carbon price should be at least USD 75 per tonne," he said.
Governments can also catalyse green financial instruments – grants, debt, equity, guarantees and insurances – which can improve the rate of return and de-risk of green projects.
They can also be key investors in the foundational infrastructure for the energy transition and leverage public agencies and state enterprises to lead the way through actions like the procurement of electric vehicles.